Prenatal Chiropractic in Maple Grove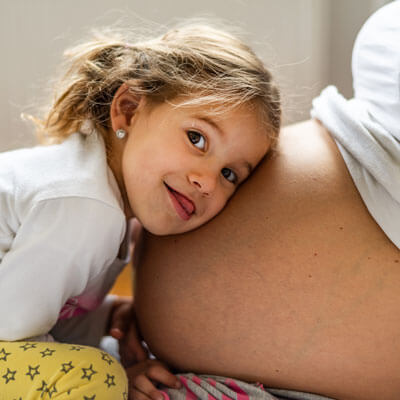 Exciting and life-changing, pregnancy also can cause discomforts including back pain and headaches. A misaligned spine and pelvis also can occur due to the numerous physiological changes the body goes through. At Trillium Chiropractic, we love helping moms-to-be enjoy a healthier pregnancy. As a prenatal chiropractic experts, we have taken care of many pregnant women over the years, and nearly all of them reported that the birth and delivery went so much better!
Benefits to Mom
Women who are under regular chiropractic care are so much more comfortable during the pregnancy process while they're getting adjusted. Adjustments are always safe and gentle. Our doctors use a variety of modified techniques for your comfort.
The other benefit of chiropractic during pregnancy is it helps women to keep their mind focused on what they should be focused on versus the pain that goes along with pregnancy. There are many additional benefits of chiropractic care during pregnancy. These include relief from
Back pain
Headaches
Joint pain
Nausea
Benefits to Baby
Your baby also can benefit from safe and natural chiropractic care. The nerves that go to the placenta and those that go to the uterus function much better. The baby's much more comfortable because the mom is more comfortable.
How Often Do I Need to Be Seen?
There is no general recommendation as to how often you will need to be seen during your pregnancy. The frequency of visits will be based on what's happening with you and how your nervous system is functioning. The easiest thing to do is just get checked. Until we check you, we don't know what your body needs.
Discover how safe and natural chiropractic care can help you experience a healthier, more comfortable pregnancy!
CONTACT US

Prenatal Chiropractor in Maple Grove MN | (763) 420-2226