Meet the Team at Trillium Chiropractic
Our friendly and highly skilled team members want to help ensure you have an excellent experience at every visit. We'd like you to get to know them better.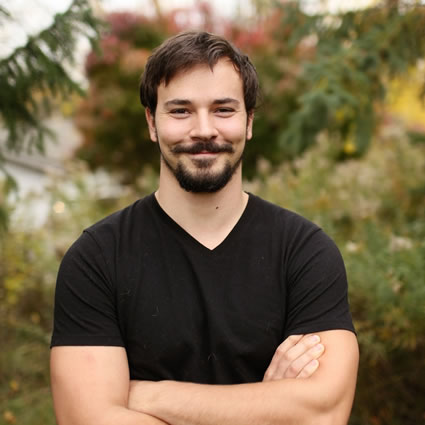 After graduating from Maple Grove Senior High in 2011, Jon attended Aveda Institute to complete his studies in massage therapy. Calm and down-to-earth, Jon loves seeing the faces of the people who he can help get the relief they've been seeking.
Family and Interests
When he's not in the office Jon loves staying active. "You can find me at the beach, hiking in Taylors Falls or kayaking at Fish Lake." One of Jon's passions is electric cars and someday he hopes to own a Tesla Model X.
Jon lives nearby with his mother Glynnis, his dog Charlie and his cat Marley.
Why Try Massage?
You may think massage might not be for you, but our clients can tell you that Trigger Point massage work can be a game-changer for getting your muscles back to equilibrium. I look forward to helping you achieve your health goals!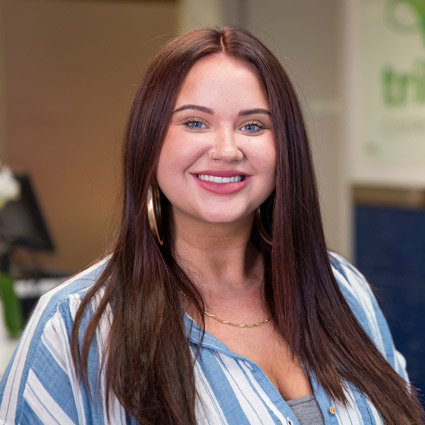 Sydni was born and raised in Lake Elmo, Minnesota. During her earlier years of education, she enjoyed competitive swimming for her school swim teams and played volleyball and lacrosse in the off-seasons. Sydni attends Metro State University and is pursuing a Nursing degree. She's eventually hoping to become a Nurse Practitioner specializing in Women's Health.
Outside The Office
When Sydni's not working or doing schoolwork she likes to 'binge' new Netflix shows and she's a self-proclaimed "Bachelor Nation fanatic". She also loves spending time with her two young nieces and her 93-year-old grandfather, showering him with hugs whenever she gets the chance. Sydni enthusiastically joined the practice in August 2021, bringing knowledge and experience in front office administration.

Meet The Team at Trillium Chiropractic | (763) 420-2226