Dr. Katelyn Hummel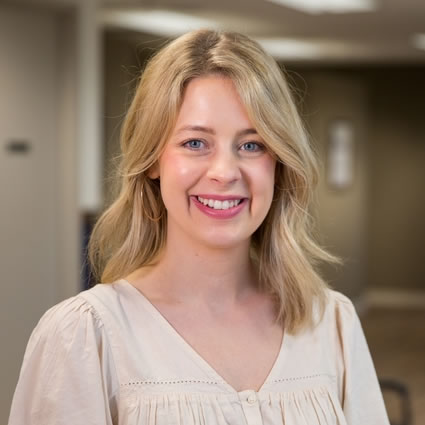 Dr. Katelyn grew up in White Bear Lake, MN. She was quite active in sports at a young age playing basketball, soccer, and track.
Following high school, she attended Hamline University and participated in Track and Field competing in: high jump, long jump, triple jump, pole vault 55M, 100M, and 200M. She was awarded All Conference in 4 events, Most Valuable Field Athlete, and named captain of her team. Katelyn graduated with a Bachelor of Science in Exercise and Sports Science.
In 2019 she received her Doctor of Chiropractic from Northwestern Health Science University. She specializes in Diversified Chiropractic, Activator Methods®, Thompson Drop, TMJ Trigger Point Therapy, and NMR. She also has experience in dealing with and managing PCOS.
EXPLORE OUR SERVICES

Outside the Clinic
Katelyn currently resides in Prior Lake, where she lives with her husband, Jared, who she has been married to since August 25th, 2012. They have two pups, Moses and Mary Magdalene "Maggie", and extending their family, they welcomed a baby girl Reese Odell Hummel on June 14th, 2021. In Katelyn's free time, she loves to explore national parks, attend concerts, cook… and eat, do yoga, and spend time on the lake.
Book your appointment with Dr. Katelyn today!

Dr. Katelyn Hummel | (763) 420-2226