Dr. Leotzi Lee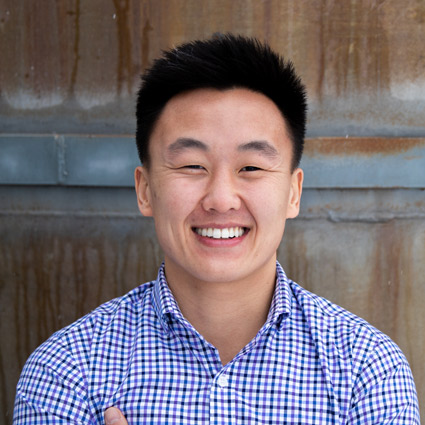 Dr. Leotzi Lee grew up in the small town of Baldwin, WI. He is the oldest of four children, and growing up, he loved to immerse himself in athletics and the outdoors. In the small town of around 4000 people at the time, the town surrounded itself around sports. He worked hard and idolized athletes at all levels of athletics. He grew more and more interested in the human body and helping others, leading him to chiropractic.
Dr. Lee attended the University of Wisconsin – La Crosse and graduated with a bachelor's degree in Exercise and Sport Science in 2017. He started his pursuit of chiropractic shortly after graduating from UW – La Crosse and graduated in November of 2020. He received Magna Cum Laude honors and specializes in Diversified, Thompson Drop and Activator Methods®. Chiropractic has helped him stay healthy and active and he wants to return the favor to his community.
EXPLORE OUR SERVICES

Outside of clinic
Dr. Lee still enjoys being active and in the outdoors when he can. He loves to fish, golf, cook, and spend time with family and friends. His favorite TV show is Game of Thrones, his favorite food is chicken wings, and his favorite sports team is the Green Bay Packers!
Get to know Dr. Leotzi when you book your first appointment at Trillium Chiropractic!

Dr. Leotzi Lee | (763) 420-2226